A Michigan couple get their child back, New Jersey gets its second dispensary, and Washington regulators get an earful over moves to do away with patient home grows under I-502 legalization. And much, much more. Let's get to it: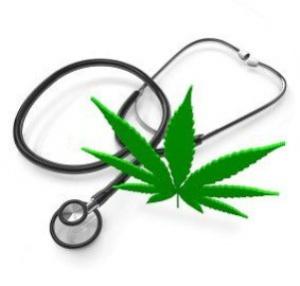 Arizona
Last Tuesday, a judge allowed a medical marijuana patient to continue to use while on probation, even though her plea agreement strictly forbade it. The county attorney in the case had added a blanket condition to plea agreements prohibiting offenders from using marijuana regardless of whether they hold medical marijuana cards, but the woman's attorneys argued that the clause violated state law and that prosecutors could not legally prohibit probationers from using medical marijuana. The judge agreed. The county prosecutor is expected to appeal.
On Tuesday, advocates and doctors urged the state to add PTSD as a condition treatable with medical marijuana. The occasion was a public hearing at the Arizona Department of Health Services. The state currently allows marijuana for eight specified medical conditions. The department will make its decision by January.
Also on Tuesday, the ACLU of Arizona filed a lawsuit requesting that the courts officially rule that extracts are covered under the state's medical marijuana law. The suit was filed in a bid to protect the parents of a 5-year-old boy suffering from epilepsy from criminal prosecution for treating him with marijuana-derived oil. Extracts are currently in a legal gray area in Arizona, where police and some prosecutors say they are illegal and the Department of Health Services is still "developing guidance to clarify these issues," even though that guidance was supposed to be completed this month.
California
On October 16, Mendocino County announced it had released more records to the federal government related to the former marijuana grow permitting program that allowed growers to have up to 99 plants per parcel. The county was responding to a second set of federal subpoenas, this one for a "limited number" of records concerning the program. An earlier subpoena was much broader, but was fought by the county. The county and the feds reached an agreement in April to release some records, but with the names of participants redacted.
Also on October 16, the Selma city council banned dispensaries and imposed tight restrictions on medical marijuana grows. The Fresno County community will require growers to register, get building permits, and stay 1,500 from sensitive uses, and no outdoor grows are allowed. The new ordinance is a slight improvement on a 2010 ordinance that banned all medical marijuana uses in the city.
Also on October 16, word came that the Justice Department has abandoned some asset forfeiture proceedings against medical marijuana landlords. The US Attorney for the Central District of California, Andre Birotte, dropped at least four cases in October. But other US Attorneys in the state continue to pursue asset forfeiture cases, including pending cases against landlords for Harborside Health Center and the Berkeley Patients Groups.
On October 17, medical marijuana activist Lanny Swerdlow prevailed in a civil trial against anti-drug crusader Paul Chabot. Swerdlow had alleged false arrest and malicious prosecution after a 2007 incident at a Rancho Cucamonga meeting. The jury found for the false arrest, but not the malicious prosecution, and awarded Swerdlow $5,000 for past losses. They will meet again to determine punitive damages.
On October 18, the owners of a former Vallejo dispensary filed suit against the city alleging abuse of power, excessive force, and retaliation after it was raided by police last year. Daniel and Rhonda Chadwick, owners of Homegrown Holistic Cooperative, Inc., claim the city retaliated against them after Daniel Chadwick spoke out at a contentious city council meeting after a series of dispensary raids. Police in Vallejo raided at least six dispensaries there in 2012 even though the city had voted the year before to tax dispensaries -- not shut them down. All of those cases fell apart, but the damage had been done.
Connecticut
On October 17, the Westport planning and zoning commission approved a moratorium on dispensaries and producers. The moratorium would last for a year, while the community has a chance to wrap its head around "the newness" of recently issued state regulations.
On Monday, the Farmington planning and zoning commission passed a six-month moratorium on medical marijuana facilities. The commission wants town staff to have adequate time to research the new state regulations.
Delaware
On October 22, the Marijuana Policy Project criticized Gov. Markell's dispensary plan. State law calls for three dispensaries, but Markell had delayed opening any dispensaries for the last two years after receiving a threat letter from federal prosecutors. Markell has now moved forward, but said he will support opening only one dispensary next year.
Florida
Last Thursday, state Attorney General Pam Bondi challenged a proposed ballot initiative for a medical marijuana constitutional amendment. The attorney general is required by state law to send initiatives to the state Supreme Court for review, but Bondi also attacked the initiative, saying if it passed, "Florida law would allow marijuana in limitless situations" and warning that it conflicted with federal law. The court will hear arguments on December 5.
Guam
Last Friday, Sen. Tina Muna-Barnes filed a medical marijuana bill. The bill would require that all medical marijuana come from Guam itself. Last month, Muna-Barnes introduced a resolution to decriminalize marijuana for medical purposes that won broad support at a public hearing.
On Sunday, the Guam Medical Association complained it hadn't been consulted. The association didn't take a position for or against, but said it thought it should.
Massachusetts
On October 16, a Bolton town meeting decided to approve a moratorium on medical marijuana dispensaries and grow operations. The moratorium would prevent such facilities until June 30, 2014.
Last Wednesday, a Saugus town meeting voted to approve a moratorium on dispensaries. The moratorium will stay in effect until September 30, 2014, or until local zoning bylaws are adopted.
On Monday, Wareham voters approved a zoning law that allows medical marijuana treatment centers. The law replaces a temporary moratorium on such businesses that was voted in at the spring town meeting. The centers will be allowed in an "institutional district."
On Tuesday, Framingham selectmen gave the go-ahead for staff to take dispensary applications.There are at least a dozen proposals pending for dispensaries or grow operations in the city. A Special Town Meeting last week rejected a zoning bylaw and proposed overlay district that would regulate medical marijuana dispensaries and growing facilities. The town is developing a ranking system to rate applicants.
Michigan
Last Friday, an Ingham County judge ordered an infant child returned to her medical marijuana using parents. Steve and Maria Green's daughter Bree had been removed by Child Protective Services last month, but the judge found no evidence of abuse or neglect. The parents agreed not to medicate around their children, but said that's how they've handled things all along.
New Jersey
On Monday, the state's second medical marijuana dispensary opened. The Compassionate Care Foundation opened in Egg Harbor, making it the first in South Jersey. The state legalized medical marijuana in 2010, but the Christie administration has made the roll-out excruciatingly slow. Now, though, things are starting to roll. A third dispensary is slated to open in a couple of weeks in Woodbridge Township, and the state Department of Health is in licensing talks with three other facilities.
North Dakota
Last Tuesday, two Dickinson residents entered conditional guilty pleas to marijuana possession, enabling them to appeal to the state Supreme Court that their out-of-state medical marijuana guards should have allowed them to possess marijuana in North Dakota. Their lawyers will argue that the medical marijuana recommendations should be a valid defense.
Oregon
Last Friday, the panel charged with crafting rules for dispensaries met again. The legislature this year passed a bill to regulate the medical marijuana system statewide, and this was the panel's second meeting. It is expected to finish its work by December 1.
Virginia
Last Tuesday, a poll found support for medical marijuana at 71%. The state has taken no action to approve the medical use of the plant, but perhaps some legislators will take heed.
Washington
On Sunday, Sen. Jeanne Kohl-Welles warned that the battle for homegrown medical marijuana is not over. State agencies charged with implementing marijuana legalization under the I-502 initiative have proposed eliminating patient grows under the state's medical marijuana program, but that effort has ignited a firestorm of criticism from patients. Now, they have at least one prominent supporter in the legislature.
Wisconsin
Last Tuesday, 18 legislators cosponsored a medical marijuana bill. The bill, Senate Bill 363, would allow for dispensaries and home cultivation. Patients or caregivers could grow up to 12 plants and possess up to three ounces at a time. The bill has been assigned to the Senate Health and Human Services Committee, chaired by Republican Senator Leah Vukmir, but has not yet been scheduled for a committee hearing.
[For extensive information about the medical marijuana debate, presented in a neutral format, visit MedicalMarijuana.ProCon.org.]
Although NORML mission does not include supporting gun ownership or laws for concealed carry, we would like to thank our members who called and wrote to their representatives to oppose SB305. Laws against marijuana very often have interactions with other issues such as gun ownership.

Last year NORML, spearheaded by Miami Valley NORML (the Cincinnati-Dayton chapter), aided in the passage of HB 54. That bill eliminated the prohibition of gun ownership against people with misdemeanor marijuana drug offense convictions. Previously Ohio law 2923.13 ( Possession of a Weapon While under Disability ) had stated anyone with a conviction for any drug charge, even a minor pot ticket, could not legally own or possess a gun.

Below is part of an article that talks about the addition of the words "visible" to SB305. While this is a step in the right direction, it looks like law enforcement will actually have to see pot in a hidden box in order to charge someone with a felony. There is a link to a very interesting video about residue produced by Ohioans For Concealed Carry.

Ohio NORML and our regional chapters will continue to work with or support any organization's efforts that interact in a positive manner with our mission to legalize marijuana for personal, medical, or industrial use.
---

Jeff Garvas, Ohioans For Concealed Carry

Thanks to the efforts of Ohioans For Concealed Carry and its members and supporters, the scheduled vote for SB305 has been postponed until the next Ohio House Session to be held on June 12th and OFCC requested amendments are expected thanks to the bill's sponsor and Governor Kasich's office.

On Wednesday OFCC Directors Gary Witt and Doug Deeken gave opposition testimony and formally presented the committee with our compelling video that demonstrates how drug residue is virtually everywhere. Nearly two hours of questioning these two gentlemen and an OFCC member in attendance followed before the committee voted 7-3 to send the bill to the House floor for a vote.

Following that committee hearing Ohioans For Concealed Carry worked aggressively to reach out to the various "NO" votes and friends in the legislature. One such friend of gun owners is Representative Cliff Rosenberger (R-86), who spearheaded the movement to rally "NO" votes through a 10pm caucus meeting. Words alone cannot describe how devoted to our cause Representative Rosenberger demonstrated he is Wednesday night.

Following a meeting between OFCC Director Gary Witt and officials at the Statehouse on May 24, SB305 (the "hidden compartment" bill) will soon be amended to address some of our most serious concerns. (see text below: Text that is struck out will be deleted by the amendment, while underlined text will be added)

"This section does not apply to a box, safe, container, or other item added to a vehicle which is commercially manufactured and advertised for the purpose of securing valuables, electronics, or firearms provided that at the time of discovery the box, safe, container or other item added to the vehicle does not contain a controlled substance or visible residue of a controlled substance."
Subcategories